For a festive end to the module, you might like to take a look at the 1850 Christmas edition of  Household Words. The edition draws together many of the themes that we have been looking at in the module. If you look at the table of contents page, you will see the interplay between concerns of the nation and global: jostling side-by-side there are pieces on Christmas in London, India, the "frozen regions", and the Bush.
One particularly mobile piece is "A Christmas Pudding", which follows the "mercantile history" of the ingredients in an imaginative tour around the world, from Malaga oranges Malaga, nutmeg from the spice Islands, Smithfield suet, to Irish eggs.
Meanwhile the piece on "Christmas in India" shows the exoticized appeal of empire, as the opening lines marvel at the incongruity of the idea: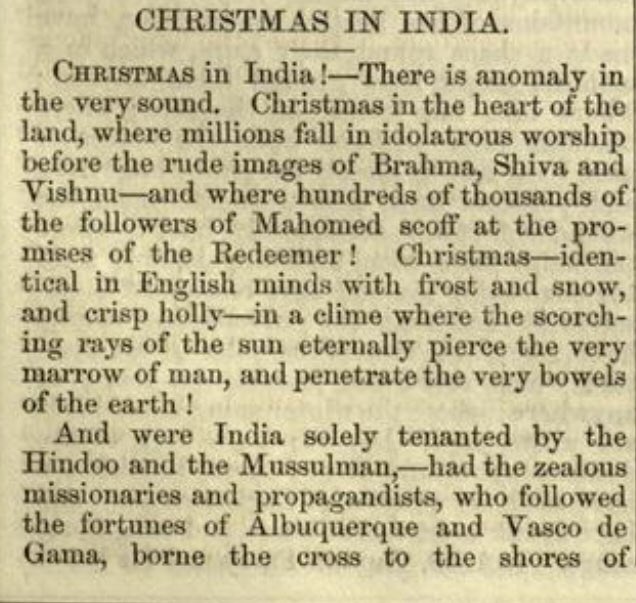 This is all framed within a context of the domestic nation, however: from the opening nostalgic reflections on a Christmas tree, to the closing lines of Christmas carols, the edition works to contain the global within the national sphere, while entertaining and enjoying its appeal.